Cationorm Eye Drops
Regular price
$29.95 USD
Sale price
$31.95 USD
Unit price
per
Sale
Sold out
(Ships from Geelong Australia)
Looking for a non-preserved eyedrop that gives relief?
Cationorm® eye drops support all three layers of normal tears. Unlike some other drops, they have an oily layer. The eye drop is a milky colour. This helps to clear smeary, filmy eyesight.
Ordinary lubricant eye drops simply provide more moisture which can evaporate quickly from the ocular surface.
Cationorm® eye drop is positively charged. This means that it stays in the eye much longer than other eye drops. 
The drops also have mild anti-inflammatory effects. 
Cationorm is available in a multi-dose bottle or single unit vials. The multi-dose bottle can be used for up to three months. Both bottle and vials are non-preserved.
Ingredients: 
liquid paraffin + glycerol + tyloxapol + poloxamer-188 + trometamol hydrochloride + trometamol + cetalkonium chloride eye drops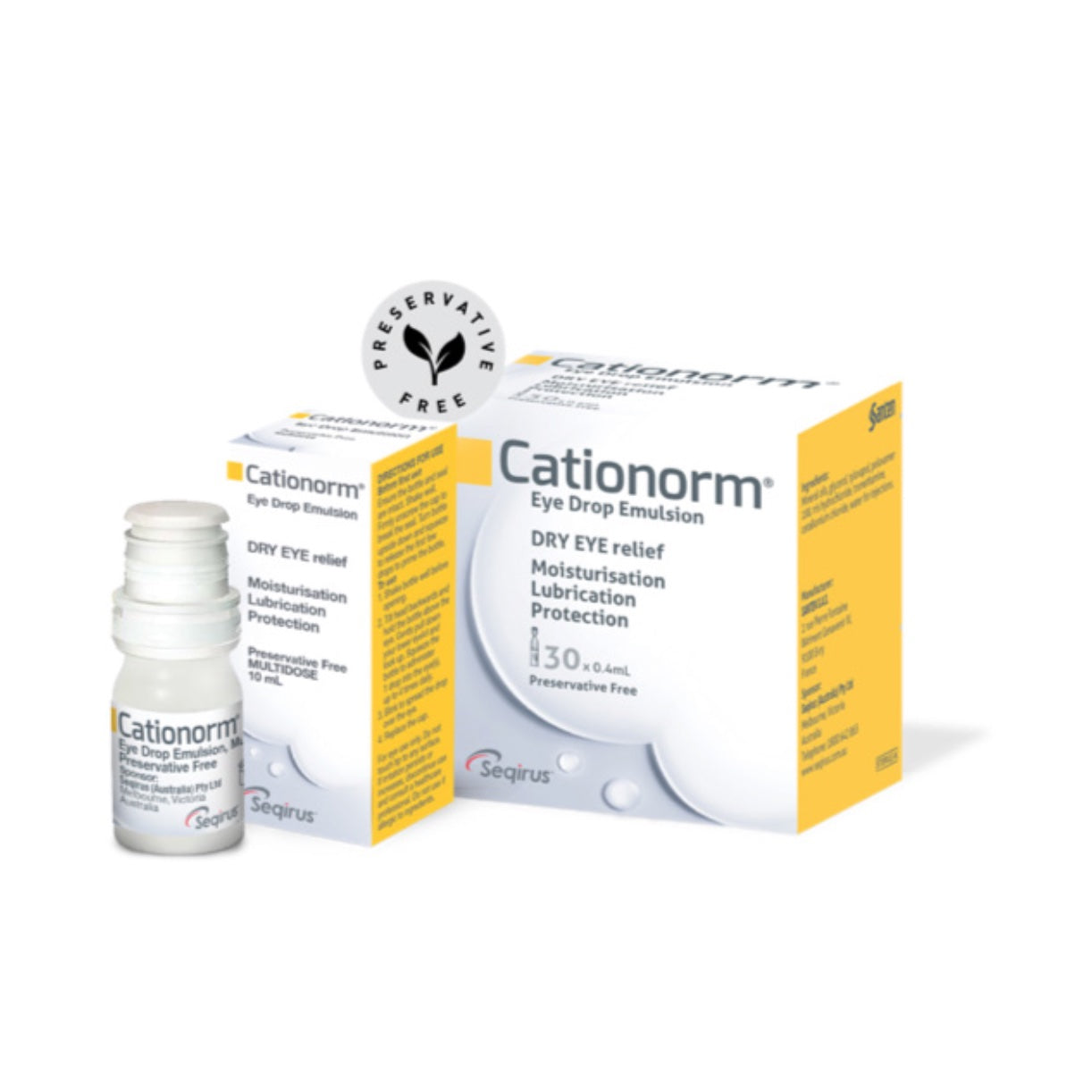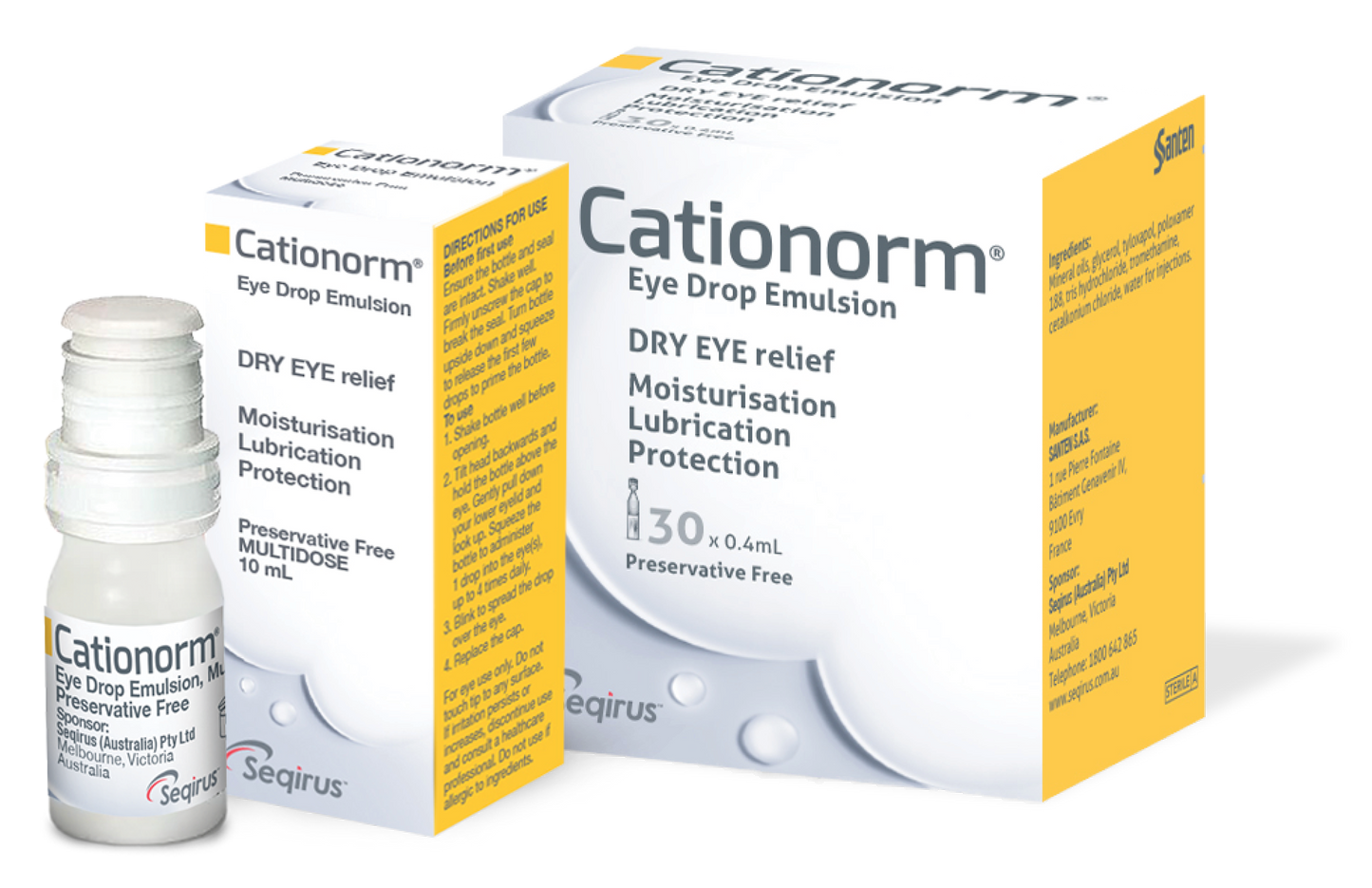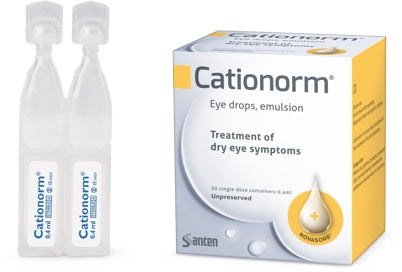 Free Shipping over $50

Get free shipping on orders over $50

Need Express Shipping? We can expedite your shipment

Satisfaction Guarantee

Our goal is that you feel 100% Satisfied with your purchase. If not, we'll replace or refund.