Twenty Twenty- Get Growing Lash & Brow Serum
Regular price
$65.00 USD
Sale price
$59.97 USD
Unit price
per
Sale
Sold out
Results Without Sacrificing Eye Safety
This best-selling lash & brow serum helps promote the appearance of longer, fuller looking eyelashes and brows within 90 days without the use of irritating or harmful ingredients.
The doctor-recommended, clean formula also helps soothe dry eyes and conditions lashes to prevent brittleness & breakage - without having to worry about any side effects or irritation.
Packed with all-natural castor oil, argan oil & coconut oil, this serum is clean, safe, & irritation-free. 
Reviews:
Soothing
"I apply on my lids and lashes and I wake up with soothed eyes. My lashes are much more hydrated, and are slowly growing fuller. Love knowing this is safe to use and my eyes feel great! Other lash serums have made my eyes red and irritated. This does not!"
- Terry
Huge Lashes!
"I use this serum religiously - twice every day for about 4 weeks now - and my lashes look (and feel!) AMAZING. Seriously, I wish the website could let me post pictures. I've really gotten comments from friends asking if I was using a different mascara/got lash extensions! Highly recommend"
- Kathryn
Ingredient Highlights
Castor oil
Natural ingredient used by ophthalmologists as a topical dry eye treatment; contains moisturizing ricinoleic acid that promotes hair follicle health
Coconut oil
Nourishing oil packed with moisturizing fatty acids; natural antibacterial and antiviral agent
Argan oil
Hydrating oil naturally rich in linoleic acid, which has been shown to help support healthy hair growth
From the Eye Doctor:
"I've been using castor oil on dry eye patients for years to help soothe their painful symptoms. After seeing many of them develop thicker, longer lashes over time from this treatment, I decided to make it the star ingredient in my serum."
Dr. Diane Hilal-Campo, Ophthalmologist and Founder of twenty/twenty
OUR PROMISE
Why we say NO to prostaglandin analogues
A common ingredient in popular lash growth serums, prostaglandin analogues were originally used to relieve intraocular pressure in the eye of glaucoma patients.
An unintended side effect is their ability to disrupt the lash growth cycle, resulting in longer lashes. 
Side effects may include: eye pain and irritation, hyperpigmentation and darkening of the iris.
Our all-natural vegan formula contains just three ingredients and is safe and non-irritating.
Reviews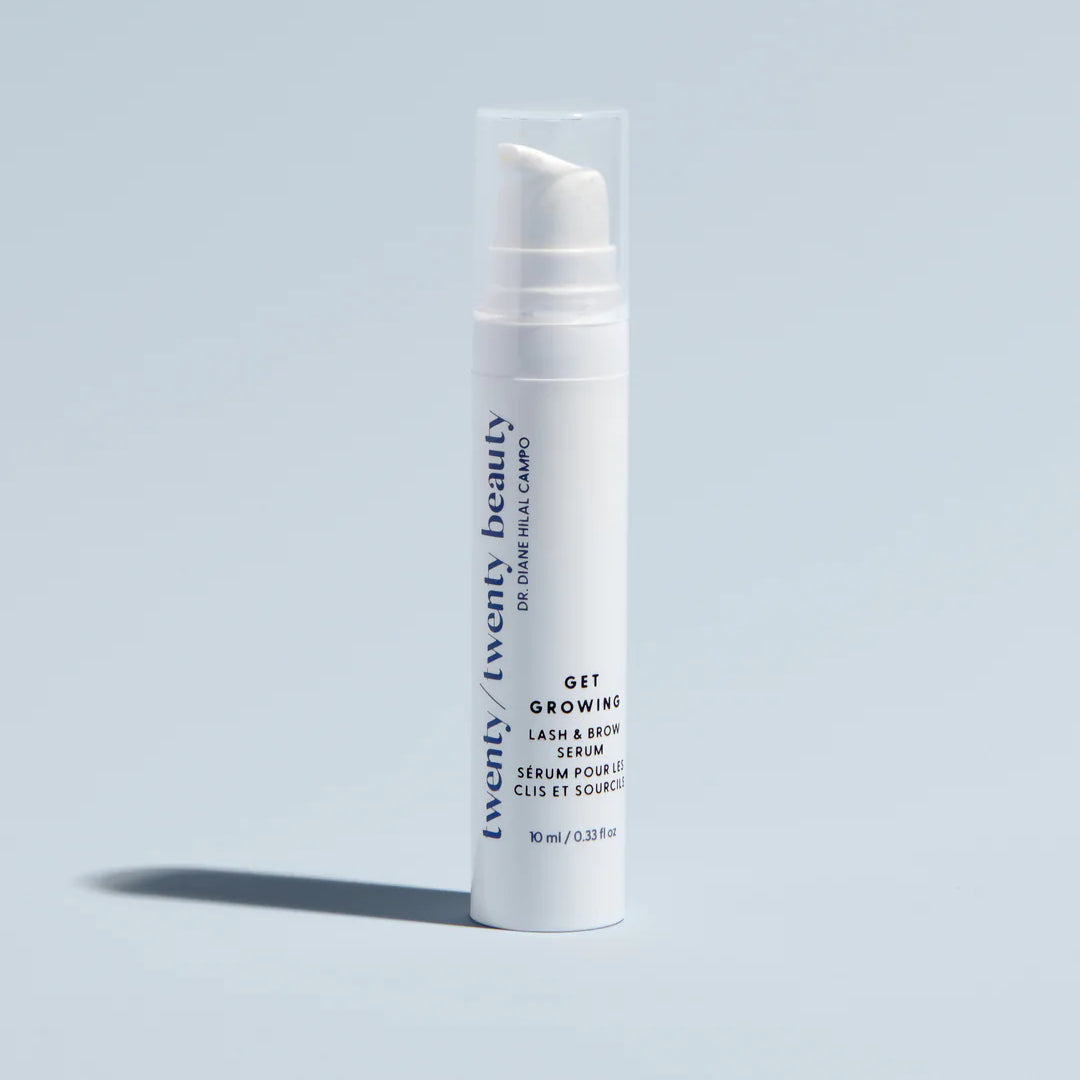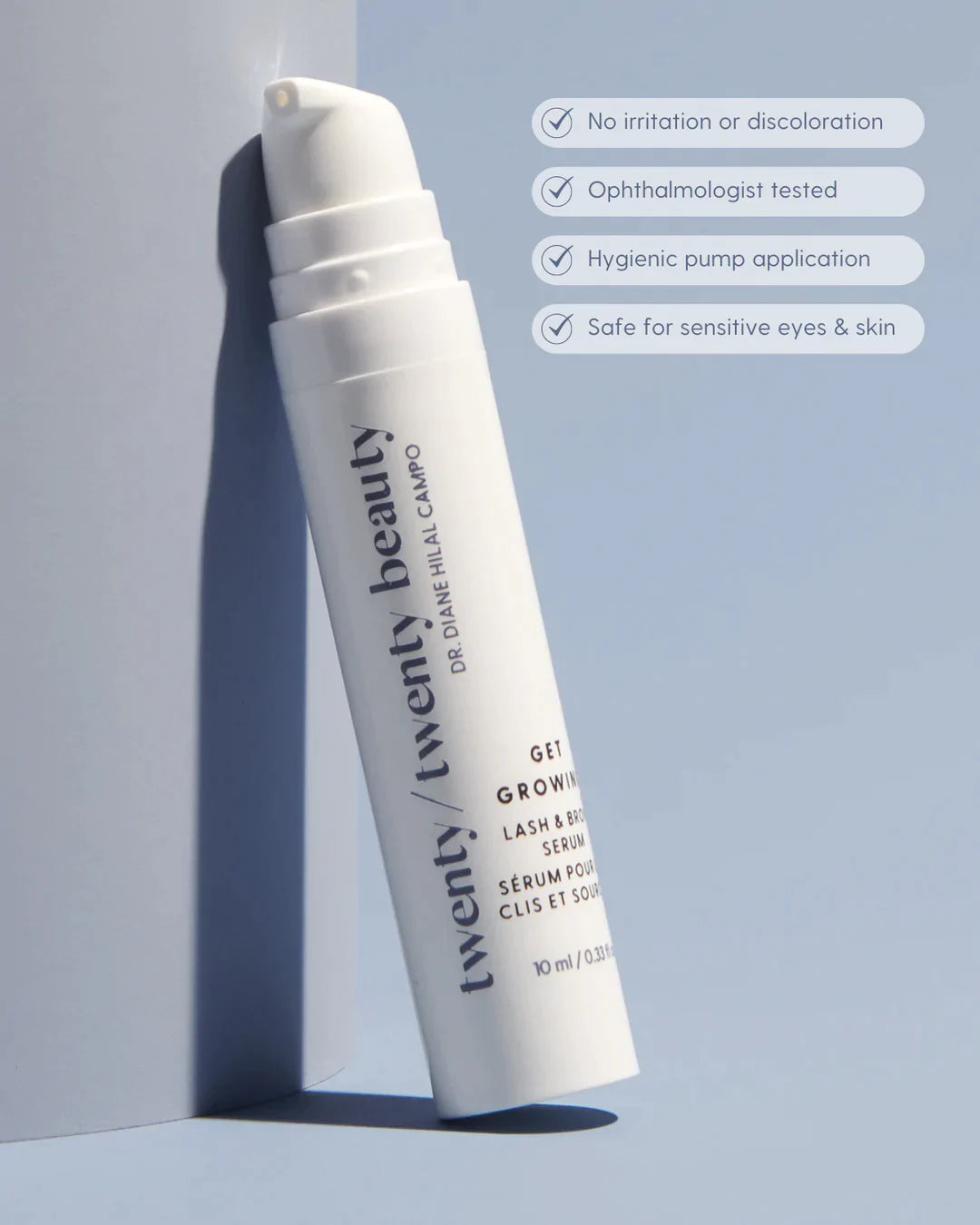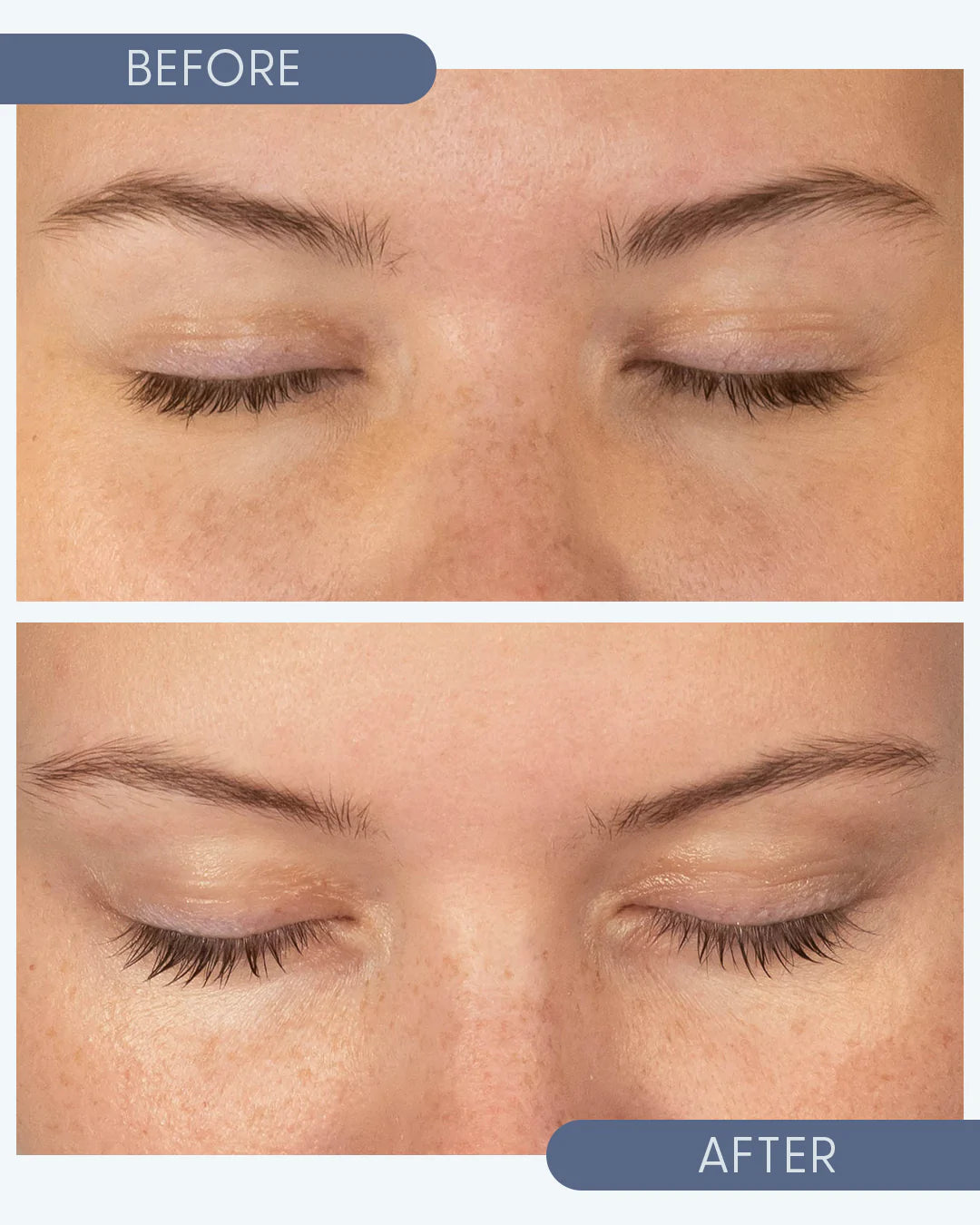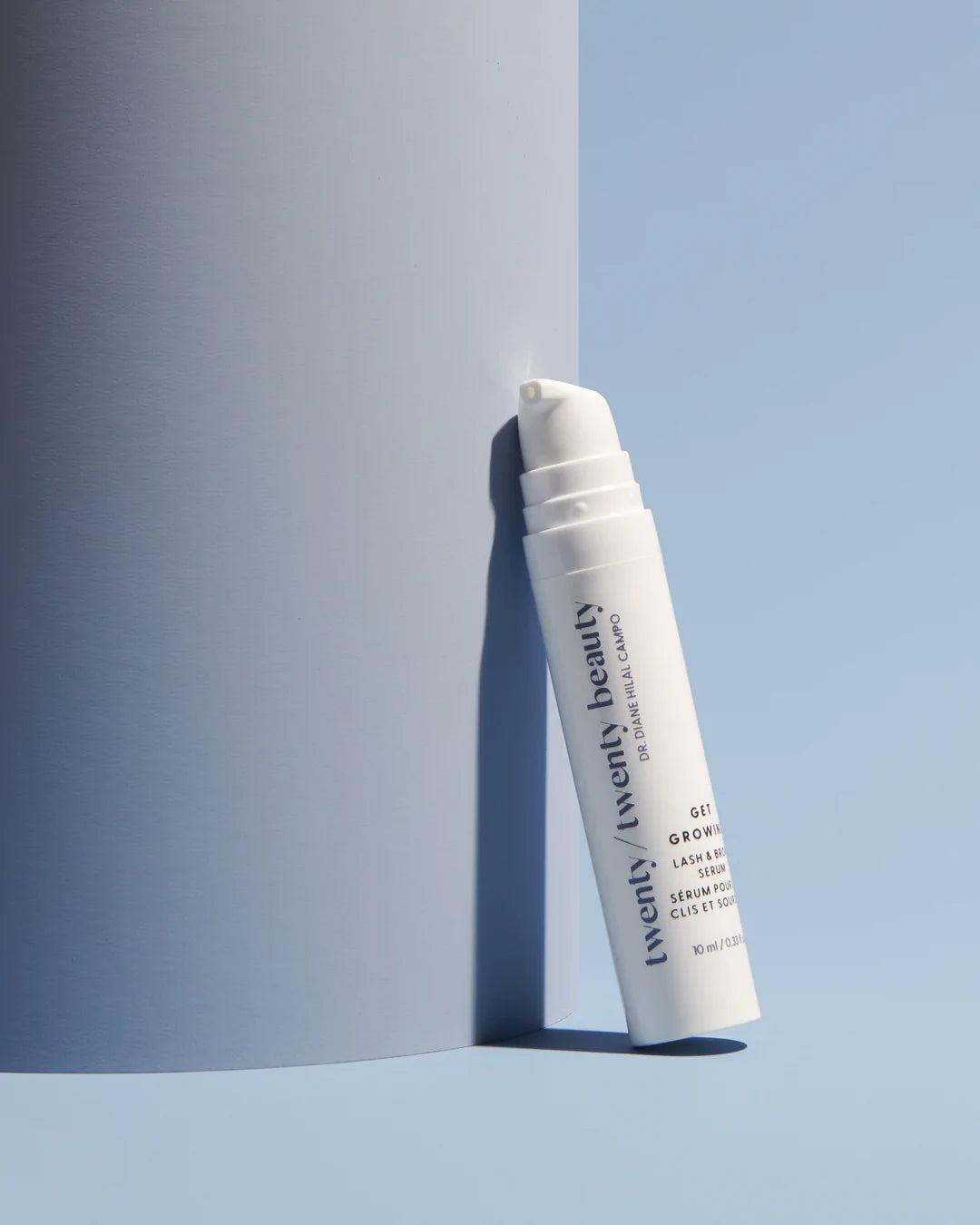 Customer Reviews
Soothing serum for lashes and lids
I haven't been using this long enough to tell if it's helping my sparse lashes, but it does feel soothing on my eyelids and I will continue using it, even if for this reason only. Will update with results on lashes soon.
Free Shipping over $50

Get free shipping on orders over $50

Need Express Shipping? We can expedite your shipment

Satisfaction Guarantee

Our goal is that you feel 100% Satisfied with your purchase. If not, we'll replace or refund.