Novawipes by Avenova
Regular price
$24.99 USD
Sale price
$20.99 USD
Unit price
per
Sale
Sold out
Novawipes are soft wipes to go with Avenova Eyelid Spray. 
Together they give effective Relief for Irritated Eyes, Dry Eyes, Styes and Blepharitis.
Spray Avenova onto Novawipes. Gently wipe across the top and bottom eyelids twice daily.
(NB: Avenova spray not included)
About the product
FDA CLEARED / PATENTED FORMULA – Avenova is the ONLY lab-tested, truly pure Hypochlorous Acid that is patented and FDA cleared. Avenova is made in the USA.
PURELY YOU – Avenova is antimicrobial and uses pure 0.01% Hypochlorous Acid which your body naturally produces to fight off toxins and inflammation caused by bacteria.
EFFECTIVE RELIEF – Previously available by prescription only, Avenova is clinically proven to help relieve chronic eye conditions like Dry Eye, Blepharitis, Meibomian Gland Dysfunction, Contact Lens Intolerance and Inflammation.
SAFE FOR DAILY USE – Packaged in a glass bottle to prevent plastic leaching. Avenova contains no harmful impurities such as bleach, detergents or other surfactants, making it safe for everyday eyelid and eyelash use.
QUICK & EASY APPLICATION – Simply spray directly on your closed eyelids or spray onto a cotton round (or NovaWipes) and wipe eyelids.
Avenova Direct is the same strength and purity of Avenova Rx. The only difference is the size of the bottle: Avenova Direct is supplied in a 20 mL bottle and Avenova Rx is supplied in a 40 mL bottle.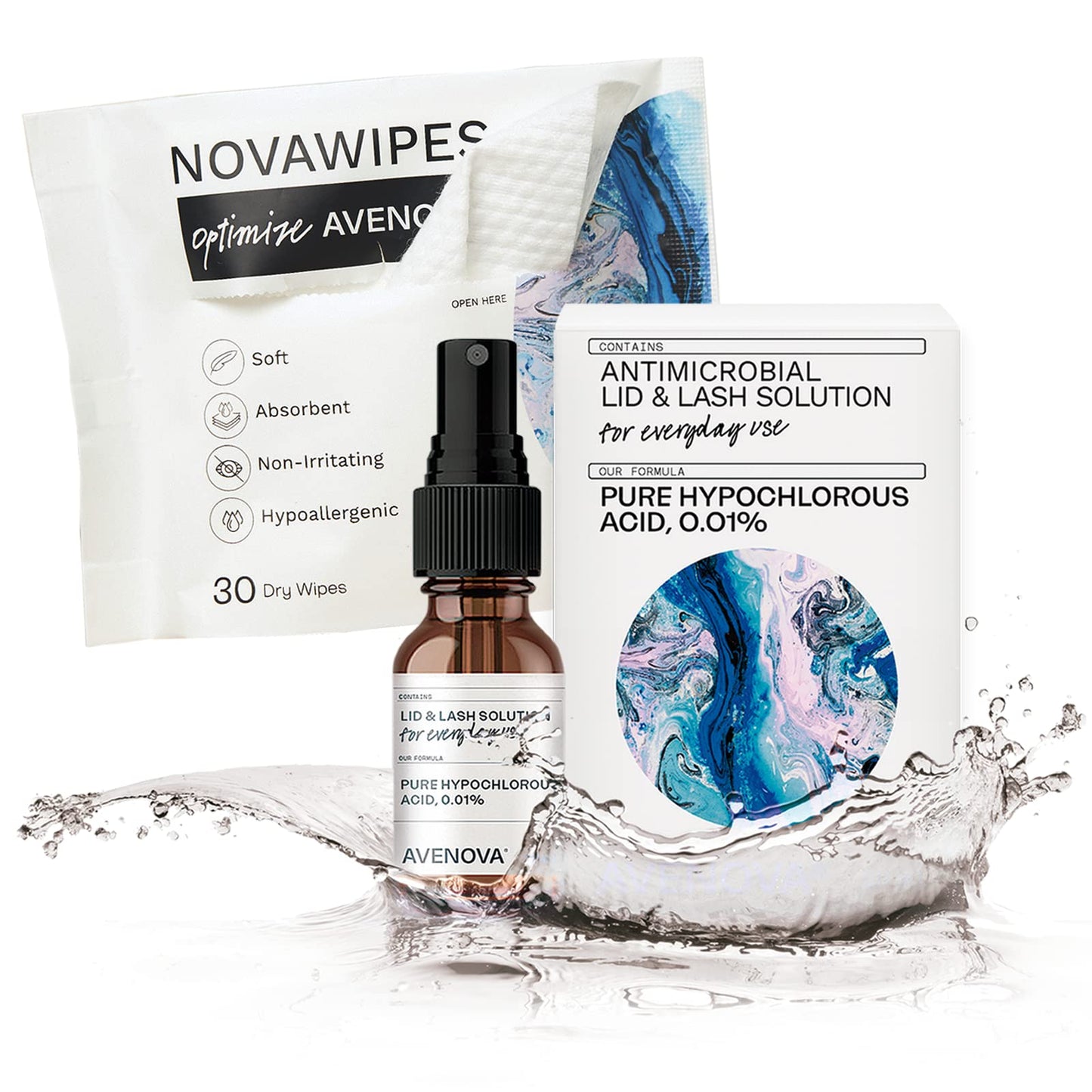 Free Shipping over $50

Get free shipping on orders over $50

Need Express Shipping? We can expedite your shipment

Satisfaction Guarantee

Our goal is that you feel 100% Satisfied with your purchase. If not, we'll replace or refund.