NuLids Starter Kit- For Chronic Blepharitis & MGD
Regular price
$289.99 USD
Regular price
$329.00 USD
Sale price
$289.99 USD
Unit price
per
Sale
Sold out
Nulids helps to get your eyelids in good shape.
Nulids might be for you if you have:
Chronic Blepharitis

Meibomian Gland Dysfunction (MGD) or

Dry Eyes



How does Nulids Work? 
Nulids is a hand-held device with a tip that oscillates. It glides over the eyelashes and removes debris. It helps to switch on more oil flow from Meibomian Glands.

Nulids might be for you. It only takes one minute per day.
What difference does Nulids make for my eyes?
Nulids tends to reduce the need to put in: artificial tears, gels, ointments, and prescription dry eye medications.
What have other people said about Nulids?
"This Nulids device has really changed my whole approach to my dry eye regimen. It has completely surpassed my expectations and has been nothing but a pleasure to use." -Sandy's DIY Health Advocacy, USA
"When he told me about new lids and I tried it, it was almost instant after the first five days of using it. I ordered the next package of inserts or the tips because I knew I was going to run out and I use it religiously every day. I'm beyond happy with the progress of Nulids." Linda, USA
"I've tried everything on the market for 10 years and read about NuLids but I was skeptical once again that it would work. I would say if you have eyelid issues due to dry eye – RUN don't walk to get this product!!! I've used it a week and it has been terrific!" Nancy M, USA
Using NuLids, which requires only one minute per day, patients can achieve a low-cost, high-effective, and convenient solution that is simple to incorporate into their daily lives. Patients adore NuLids and find it to be extremely user-friendly.
Customer Reviews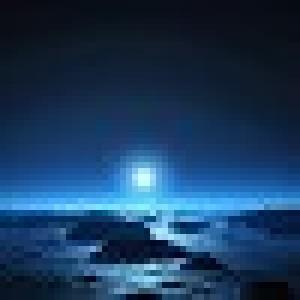 AM
01/03/2023
Anne M.

United States
Puffiness
Nulids was one of the first things I used after my diagnosis of MGD. It is fantastic in reducing eyelid puffiness. I did not have any side effects, and I loved the gel that comes with the kit as it helped with my itchiness. I don't know how much of my improvement can be attributed to Nulids alone as I use other treatments as well but I think it did help.
01/10/2023
Dr Leigh Plowman
Thank you for sharing your experience! We're so glad that you feel that Nulids did help
11/17/2022
Monet M.

United States
Nulid
I am not where I want to be but thank God I'm not where I used to be with pain…. Dr Plowman recommend this to me I have been using it twice a day but over all it feels really good
11/17/2022
Dr Leigh Plowman
We're really pleased for you, Monet! Thank you for sharing!
11/09/2022
Kathleen H.

United States
1month of NuLids
After 1st use eyes felt refreshed. After 2wks of using the device daily, along with a warm compress mask, eye lid massage, & lubricant drops, my meibomian glands doubled their oil output & my eye Dr. wants to sell the device in his practice. After 3 wks of use, my nearly constant eye watering due to dryness and MGD has stopped!
11/10/2022
Dr Leigh Plowman
Thank you for sharing, Kathleen. We're so pleased for you!
10/18/2022
Linda B.

Australia
NuLids and ZocuShield Gel
I have been using Nulids along with ZocuShield Gel for about a month now.. Definately better than just using eye massage and I can see a definite improvement.
10/19/2022
Dr Leigh Plowman
Thank you, Linda! Great to hear how they've helped you!
09/07/2022
Michael B.

Australia
Hope for those who suffer with dry eyes and blepharitis
I am a doctor who unfortunately has to live-with, and endure, the painful and sore effects, as well as the aesthetically frustrating outcomes of blocked meibomian glands, blepharitis, and infections. Taking 'sick days' is extremely difficult in the medical field and patients, understandably, do not want their doctor treating them with a full-blown 'puffy eye'. I have had my NuLids' for nearly a month now and it has revolutionised my night-time eyelid hygiene routine. No more 15-20 minute wait time for a hot compress to complete its task, NuLid's has completed the job in 1-2 minutes. Like any new device, there is a little bit of a learning curve to its use however invest in a little bit of time to become comfortable with the device, and with a bit of practice the routine becomes quick and effortless. I have had my Nulids for only a month, however my eyes seem to be clearer and have remained infection free.
09/11/2022
Dr Leigh Plowman
Thank you very much, Michael. We are excited for you!
Free Shipping over $50

Get free shipping on orders over $50

Need Express Shipping? We can expedite your shipment

Satisfaction Guarantee

Our goal is that you feel 100% Satisfied with your purchase. If not, we'll replace or refund.